OVERKILL LONG SLEEVE TEE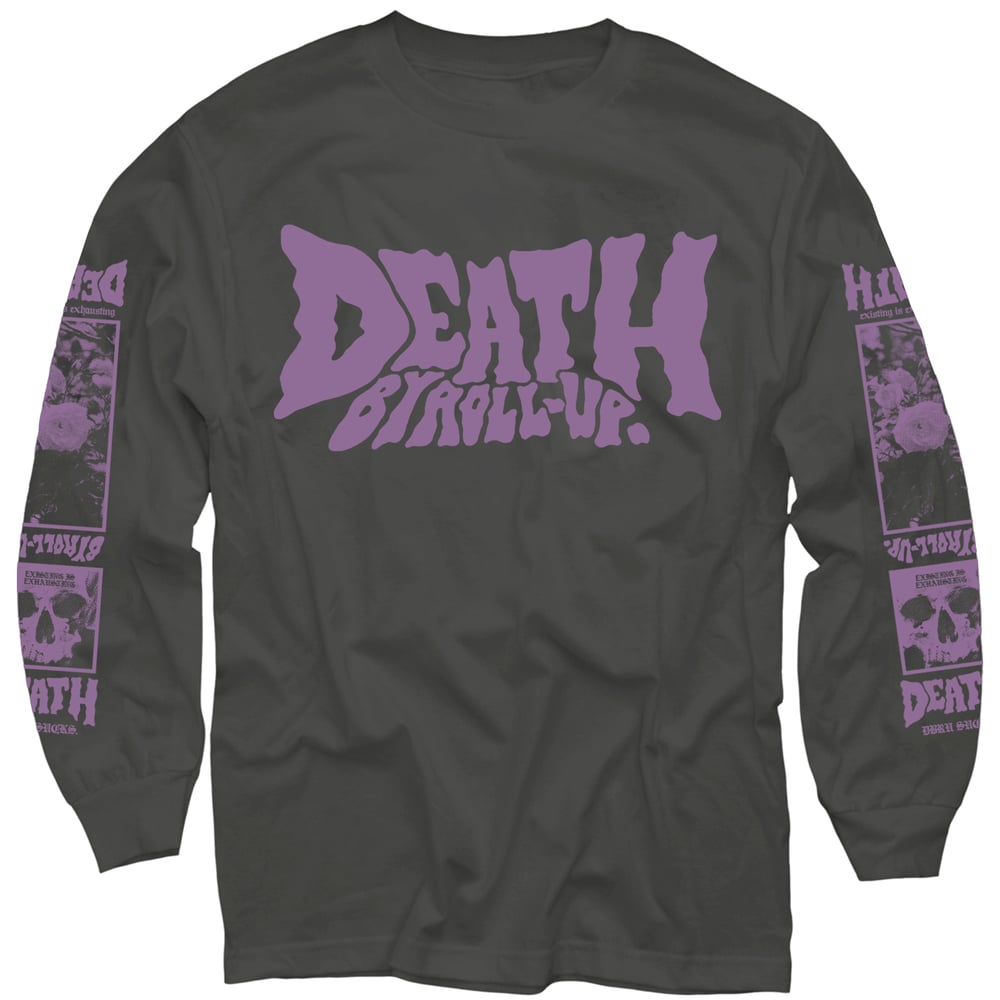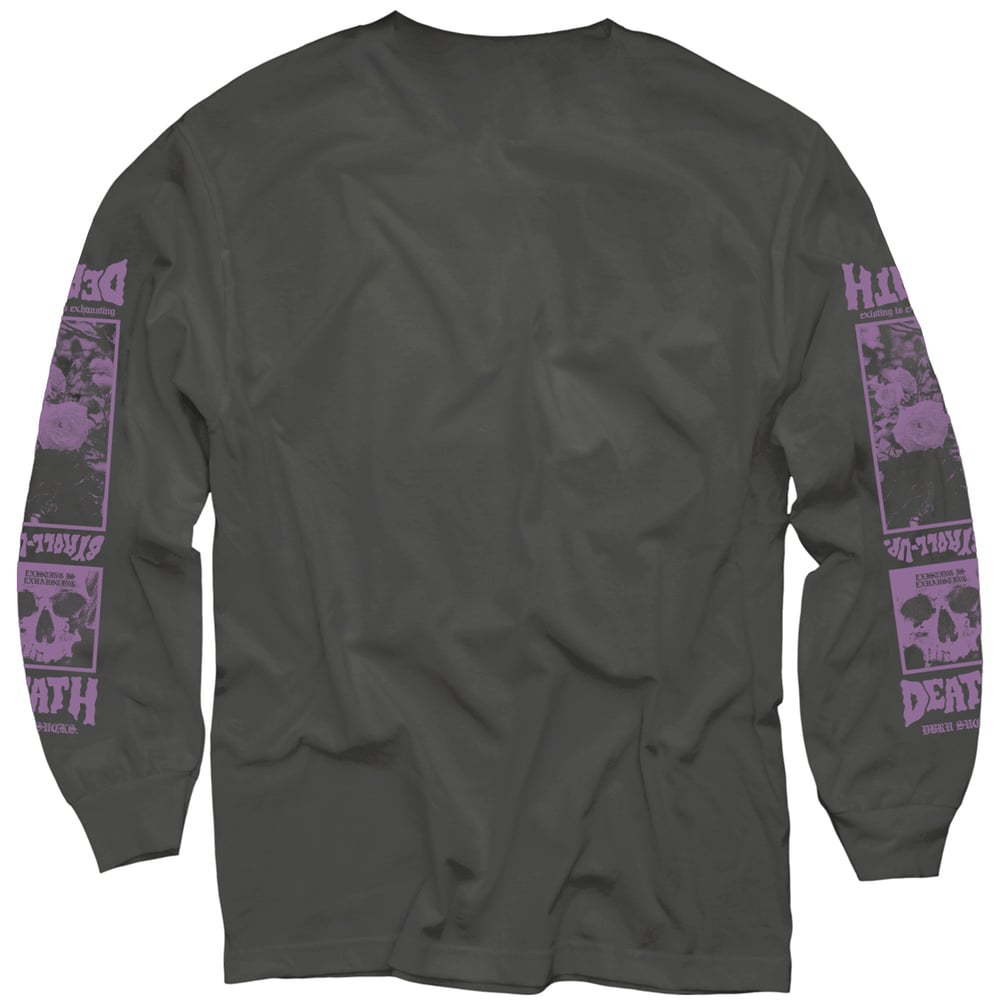 DEATH BY ROLL-UP 'OVERKILL' LONG SLEEVE TEE.
LILAC SCREEN PRINT ON A GILDA ULTRA CHARCOAL LONG SLEEVE TEE. LOGO BY DUNKZILLA.
*PLEASE NOTE: This is a pre-order product. Once the sale period ends they'll be made and shipped to order. Please allow at least 2-3 weeks from the end of the sale period before dispatch.
D E A T H
B Y
R O L L - U P .