"LIFE'S HAPPENING" SHORTS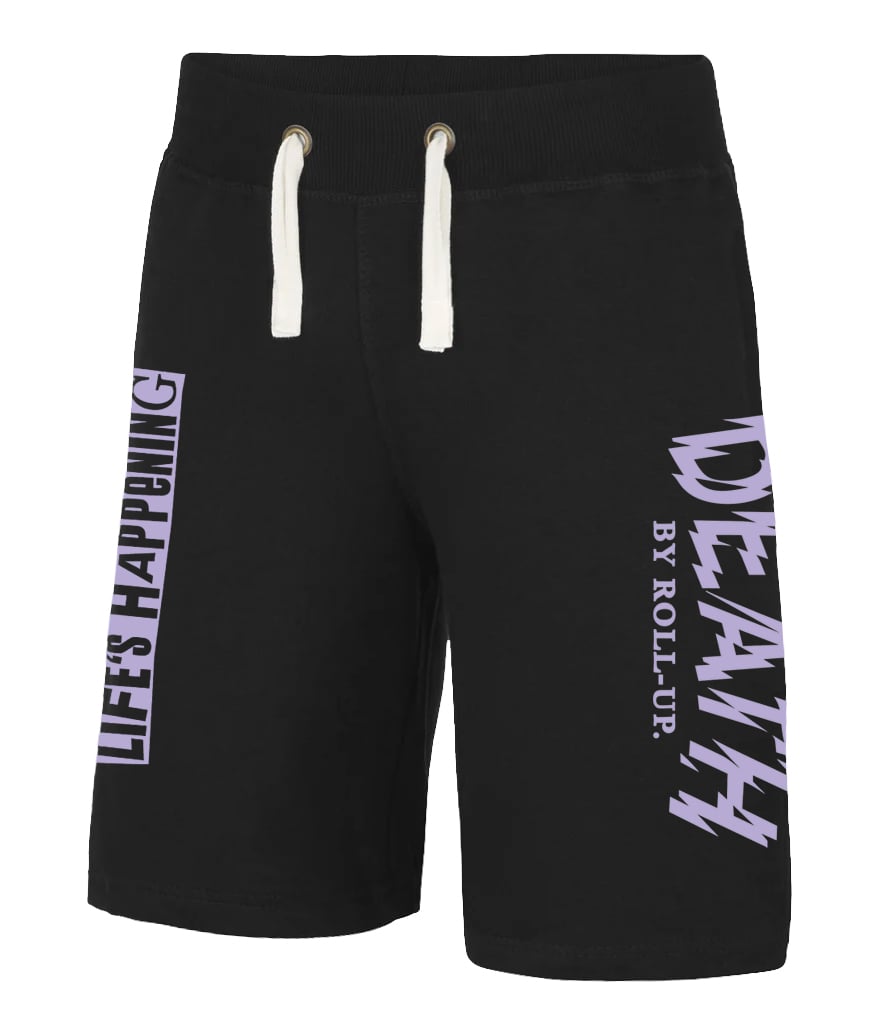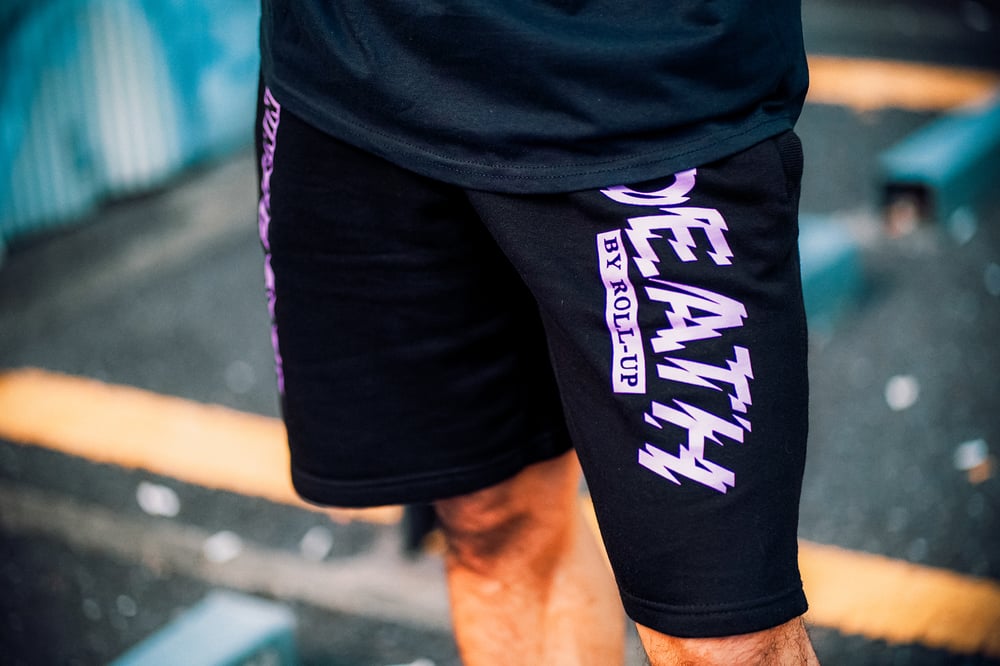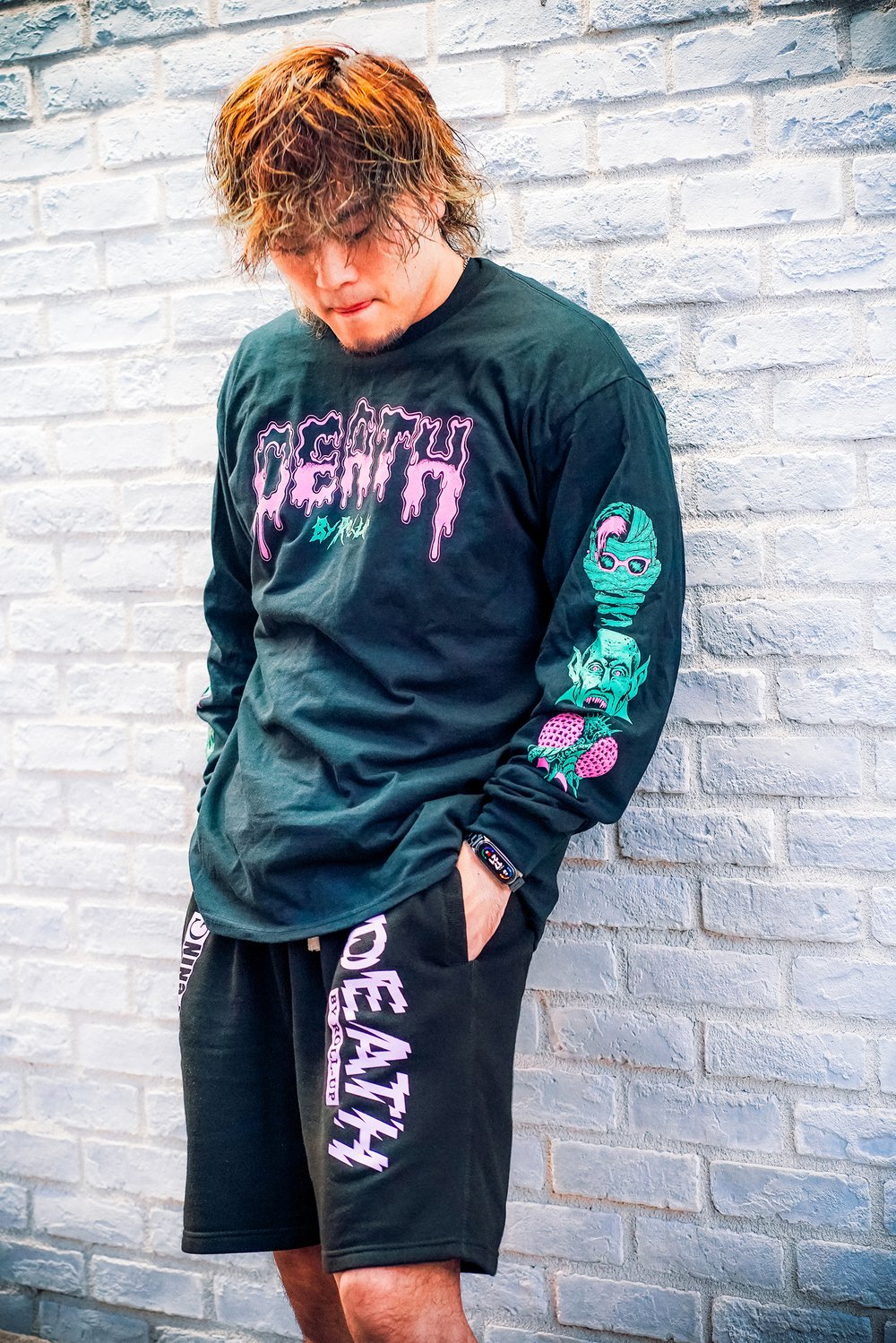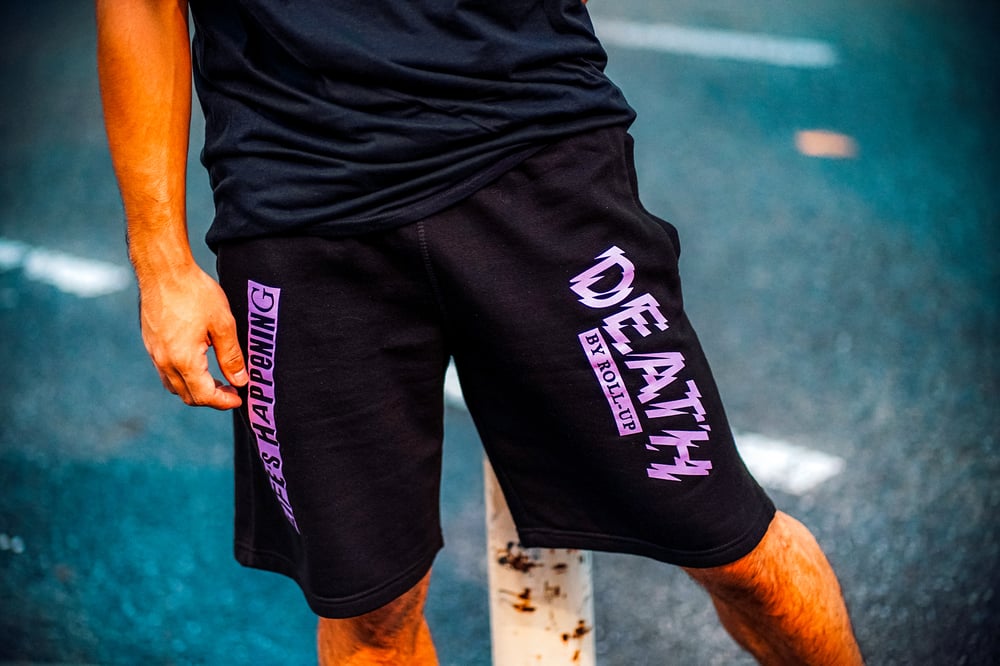 DEATH BY ROLL-UP "LIFE'S HAPPENING" SHORTS.
DOUBLE SIDED LILAC SCREEN PRINT ON BLACK AWDIS JUSTHOODS COTTON SHORTS. 70% COTTON 30% POLYESTER BLEND.
*SIZING NOTES: Model wears Size L. Refer to FAQ page for Size Guides.
**ADDITIONAL NOTES: This is a pre-order product. Once the sale period ends they'll be made and shipped to order. Please allow at least 3-4 weeks from the end of the sale period before dispatch and then sufficient time for delivery. All items shipped without tracking, don't request a tracking number. For any other questions refer to the FAQ page.
D E A T H
B Y
R O L L - U P .